Past Event
9th World Congress on New Technologies (NewTech'23)
August 09 - 11, 2023 | Brunel University, London, United Kingdom
The NewTech'23 Congress is composed of 4 conferences
The previous event in this congress series, NewTech, was held on August 03, 2022 - August 05, 2022 in Prague, Czech Republic. Our year-long planning and organization of several committees resulted in the congress becoming a major success. Please see below some of the highlights of the event.
Previous Events
Photos of the Congress
To view the photos taken during the NewTech'22 Congress please visit:

NewTech'22 Photos
Best Paper Award Winners
We would like to congratulate the following authors for winning the Best Paper Award:
Dr. Simas Rackauskas, Kaunas University of Technology, Lithuania for the paper entitled: " Zno Nanowire UV Sensors by Spray-Coating and Their Transfer Length Measurement";
Totka Todorova, Bulgarian Academy of Sciences, Bulgaria for the paper entitled: "Oxidation of benzene, toluene and hexane over Pt modified Fly Ash Zeolite X" ;
Dr. Andrei Honciuc, Institute of Macromolecular Chemistry, Romania for the paper entitled: "Determining Surface Energies of Nanoparticles from the Contact Angles Measured with the NanoTraPPED Method";
Dr.Vito Rizzi, Università degli Studi "Aldo Moro", Italy for the paper entitled: "Recyclable Cyclodextrin Nanosponges for the Removal of Emerging Contaminants";
Jihye Ahn, Pukyong National University, South Korea for the paper entitled: "Analysis of Sea Surface Temperature due to Climate Change using Satellite Products and Spatial Gap-filling Approaches";
Dr. Justyna Szerement, AGH University of Science and Technology, Poland for the paper entitled: "Heavy Metals and Polycyclic Aromatic Hydrocarbons in Soils and Plants Cultivated On Contaminated Soil after Application of Fertilizers with the Addition of Zeolite Composites Mixed With Leonardite";
Dr. Aurélien Vandekerckhove, Haemers Technologies SA, Belgium for the paper entitled: "Thermoreact® - An Innovative Remediation Product for In-Situ Neutralization of Halogens, Sulphur, Phosphorus and Mercury during Thermal Desorption";
Jason Starr, Briarcliff High School, USA for the paper entitled: "An Agent-Based Model for Localized COVID-19 Transmission Dynamics and Intervention Impacts";
Alek Karagozyan, Harvard University, USA for the paper entitled: "Unexpected Decline in Insulin Adverse Events Signals a Possible Decline in Insulin Use";
Dr. Jason J. Northey, University of California San Francisco, USA for the paper entitled: "Mechanosensitive Hormone Signaling Promotes Mammary Progenitor Expansion and Breast Cancer Progression";
NewTech'22 Conference Proceedings
Proceedings of the 8th World Congress on New Technologies (NewTech'22) are open acess. You can find them in the link below.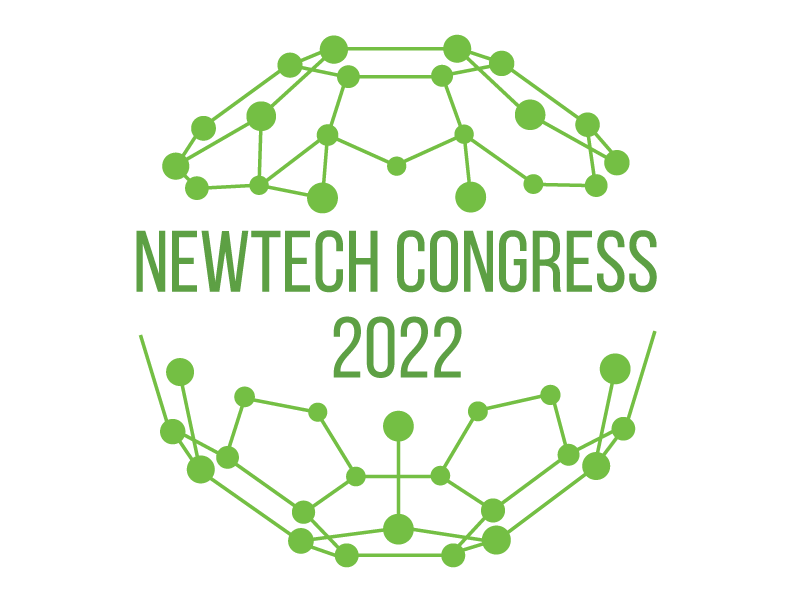 ISBN: 978-1-927877-94-4
ISSN: 2369-8128

Congress Program
The Program for NewTech'22 is available in the link below.

NewTech'22 Program